Inktober 2019 Day 6: Mousing Around
October 6, 2019
Yes, I skipped yesterday, but I don't feel bad. I needed some down time after a hectic week and feel more motivated than before. I even managed to make some time to practice playing guitar since I haven't been able to since I broke my arm a few weeks ago.
In tribute of my favourite childhood cartoon, here is today's drawing: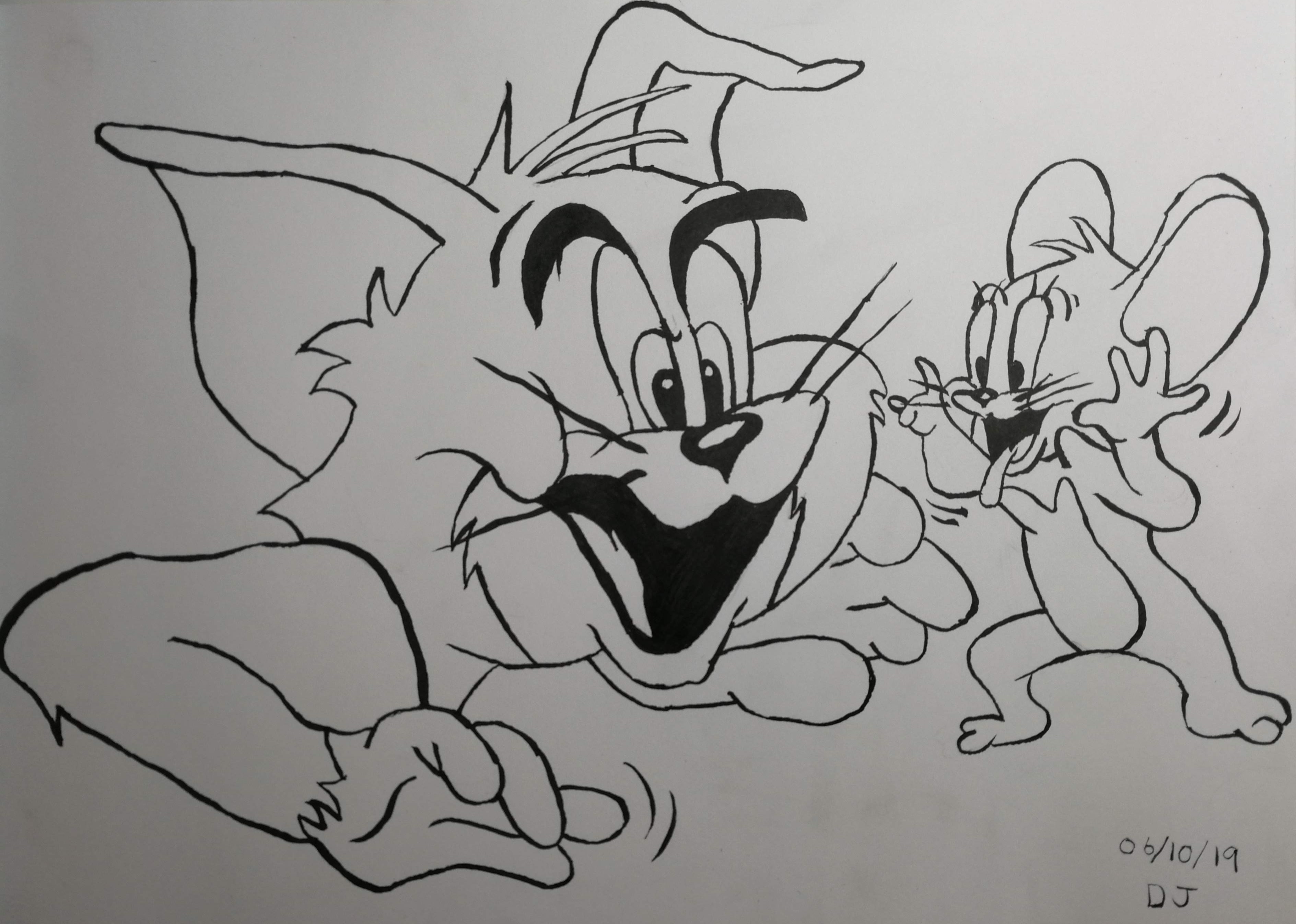 I drew it completely freehand but with direct observation of the reference image on this blog post about how Tom and Jerry are reflections of our lives.
I think I might keep this trend of drawing cartoon characters going for a few days. They are not too difficult and it is very fun.
Till tomorrow!